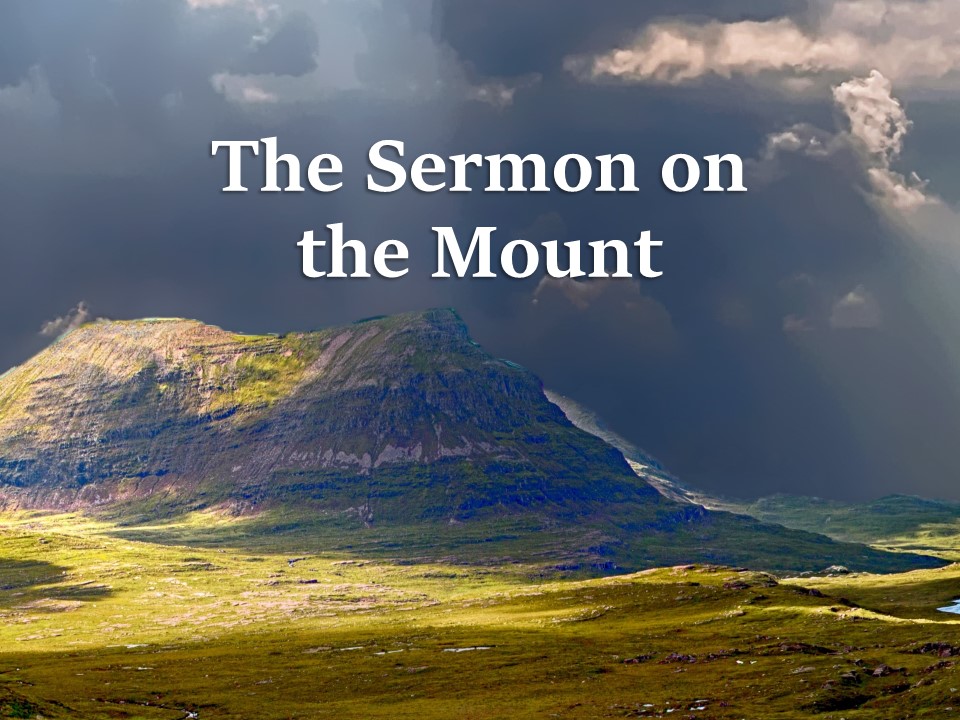 I warn you that the Sermon on the Mount (Matthew 5-7), which is a condensation of some of the primary ethical teaching of Jesus, maybe above all his other discourses preserved for us in the New Testament, challenges our presuppositions about living the Christian life and calls us into the outlandish lifestyle of the Jesus lover. Taken intravenously, these three chapters in the book of Matthew will positively upset your equilibrium, invite you to muse, and challenge you to act.
"Why question me?" Jesus said to the High Priest. "Ask those who heard me. Surely they know what I said." (John 18:21) Is that true? Surely we know what he said. Right?
Well, to our shame, a lot of us don't. There are an awful lot of biblically illiterate churchgoers these days. But the more relevant question is, will we do what he said? Furthermore, will we try to do all that he said or simply cherry-pick those items that suit us? That happens a lot with this particular Sermon of Jesus.
It's been said and begs to be said again that it's time for a Christianity that looks more like Jesus! Neither Jesus' Sermon nor this book will automatically get you there. I know this because all my years of reading and studying the Bible and reading books hasn't mysteriously transformed me from sinner into sainthood. But biblical knowledge plus collaboration between the Spirit and our will can produce better Christians.
Many people blunt the sharp edge of the Sermon by romanticizing it as so much virtuous poetry. People have told me how much they love the Sermon on the Mount and how if everyone did what Jesus taught, this would be such a wonderful world. I have to wonder if they've actually read it! If they had, and I mean read it pensively with personal application in mind, I can't see how they could laud it as so much handsomely worded oratory.
Jesus didn't offer a sweet, syrupy spirituality for people who are looking for a little more religion in their lives. The Jesus that some people seem to "love" is the one who makes no real demands on them and allows them to live any way they choose. Just be nice to everyone, go to church once in a while, take out the garbage when it's full, and you're good to go!
For some the Sermon contains perhaps some of Jesus' most familiar teaching and least followed. I suppose this could be explained by both nature and nurture. We inherited a contrarian nature from Adam and absorbed a defiant posture from all his children since. That must be why he requires a death to walk in his way. If we want his way we have to "deny" our own and carry a cross around for ready access to death. (Mark 8:34)
Read it, soak in his words, observe how radical is the lifestyle he prescribes, die to any idol of comfort and convenience, and hold on to him for dear life!
---
This is an excerpt from the preface of a book I hope to publish in the near future on the Sermon on the Mount called: What In The World? Some Moral, Social, and Politically Disruptive Implications of Jesus' Sermon on the Mount.
As such, I'd appreciate your feedback on this post and others to come in order to make the final copy publish-worthy.